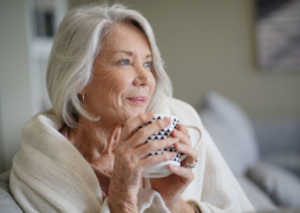 Do you remember the last time your furnace received a tune up? If you can't remember, you're not alone. Many homeowners don't understand the importance of a furnace tune up and maintenance, and might not even understand that lack of tune ups can lead to your furnace needing to be replaced prematurely.
Fortunately, Mission Mechanical can help by offering furnace tune up services in Fishers, IN. Our staff is here to help you get started on your maintenance journey by providing the very best services so your furnace can continue to heat your home for years to come.
How Often Do You Need a Furnace Tune Up in Fishers, IN?
Did you know you need to have your furnace tuned up on an annual basis? We recommend tuning up your furnace in the fall before the arrival of cold weather. Doing so will allow you to be prepared for any fluctuations in weather. We can also provide tune up services if you feel your furnace is malfunctioning.
An HVAC technician will provide maintenance services, as well as inspect your furnace for any signs of damage. If there is damage present, we can offer solutions to repair your furnace as soon as possible.
What We Do During a Furnace Tune Up
During your furnace tune up, your HVAC technician will first do a physical inspection of your furnace. They will also provide services for your furnace, including:
Tightening all electrical connections
Checking thermostat settings
Lubricating all moving parts
Checking the control of the system to ensure safe and proper operation
Checking the condensate drain line
Inspecting all gas connections, the burner combustion and the heat exchanger
Benefits of Furnace Tune Up Services
A furnace tune up is one of the best services for your Fishers, IN home. Some of the many benefits of furnace maintenance include the following:
Preventing Permanent Damage
One of the benefits of furnace maintenance is catching smaller issues before they balloon into larger, more expensive problems. During a tune up, our technicians catch these issues and recommend the necessary repairs.
Extending the Life of Your Furnace
Furnace tune ups can extend the lifespan of your unit. Once we finish our tune up, your furnace will be given a clean bill of health that will help extend its life to 15 years and beyond.
Being Ready for the Winter
Furnace maintenance each fall will help you and your family be prepared to face the cold winters and keep your family warm and comfortable.
Lower Utility Bills
A well-maintained furnace will run more efficiently, thus lowering your monthly energy bills.
Why Choose Mission Mechanical for Furnace Tune Up Service?
At Mission Mechanical, we pride ourselves on offering the best heating and cooling service in Central Indiana. We want all of our customers to feel heard and have their questions answered. That's why our HVAC technicians are all NATE certified, meaning they know the ins and outs of different heating systems. With over 150 years of combined experience in plumbing and HVAC repairs, Mission Mechanical is your safest and best choice for furnace services.
Call Mission Mechanical to Schedule a Furnace Tune Up in Fishers, IN Today
Don't wait for winter to roll around to have your furnace tuned up. Schedule your furnace tune up in Fishers, IN today by calling our line to get fast and friendly service.